Traveling Program for Away Regattas
Our most competitive rowers and scullers often travel to other cities and states to compete with other crews. However, anyone can travel and compete. This is a great way to represent Des Moines, develop a team spirit, and see other rowing venues around the Midwest and the country. We use a club trailer to transport our boats and depend on volunteers to load and pull the trailer and share in boat transportation costs.
To see our travel procedures, go to DMRC Away Regattas.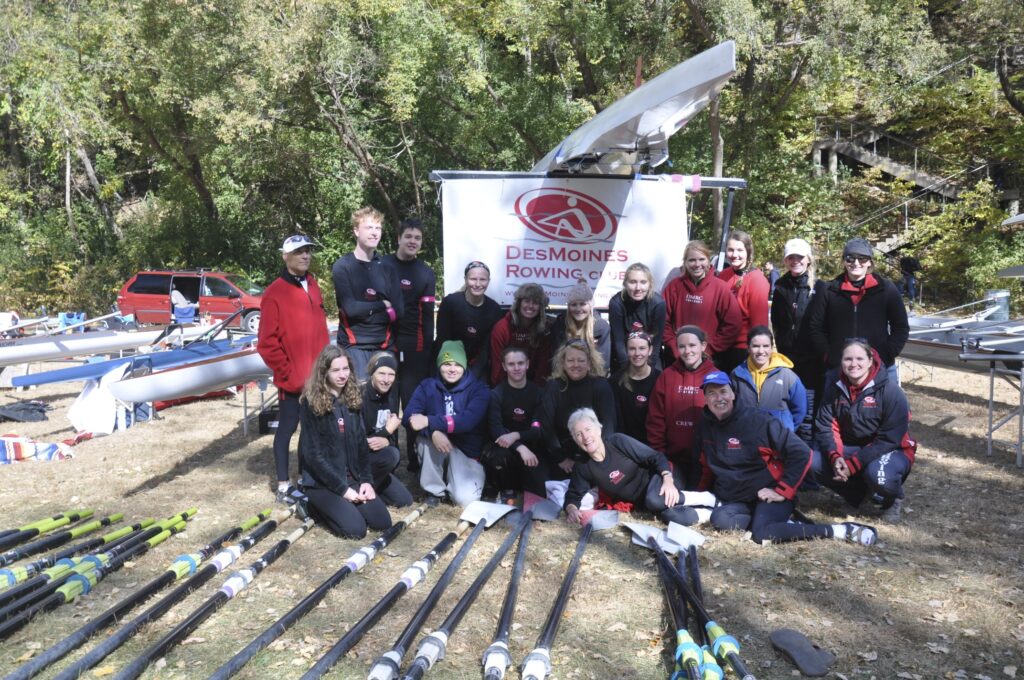 Frequently attended regattas include:
February: Mid-Winter Meltdown, Madison, WI
February: Iowa Indoor Rowing Challenge, Iowa City, IA
March: Minnesota Erging Championships, Rochester, MN
June: Minneapolis Sprints, Minneapolis, MN
August: Iowa Games
September: Quad Cities Classic, Moline, IL
September: Head of the Des Moines (home regatta)
October: Head of the Mississippi, MN
October: Head of the Rock, Rockford, IL
November: Frostbite Classic, Wichita, KS
For more information, please contact our Away Regatta Coordinator.