Sculling involves each rower holding two oars, one in each hand, to con­trol bal­ance on both sides of the boat. Recreational and rac­ing sin­gles, dou­bles, and quads are avail­able for appro­pri­ately trained scullers to use in our club. In order to use any club sculling equip­ment, you must have taken the club Learn to Scull pro­gram, have demon­strated certain skills in a sin­gle with a Sculling Director, or have been listed as a sculler on your 2009 or prior mem­ber­ship application.
The club offers sculling lessons to row­ers of all ages after they have completed at least one year of sweep rowing. The same age/skill cat­e­gories that exist for sweep row­ing also apply to sculling: mas­ter, open or col­le­giate, junior, and novice. Since sculling boats don't typically accom­mo­date a cox, scullers must be adept at steer­ing through the turns and bridges that line our river course. After a least a year of rowing in sweep boats, any club memb­er may sign up to join our Learn to Scull Program (below).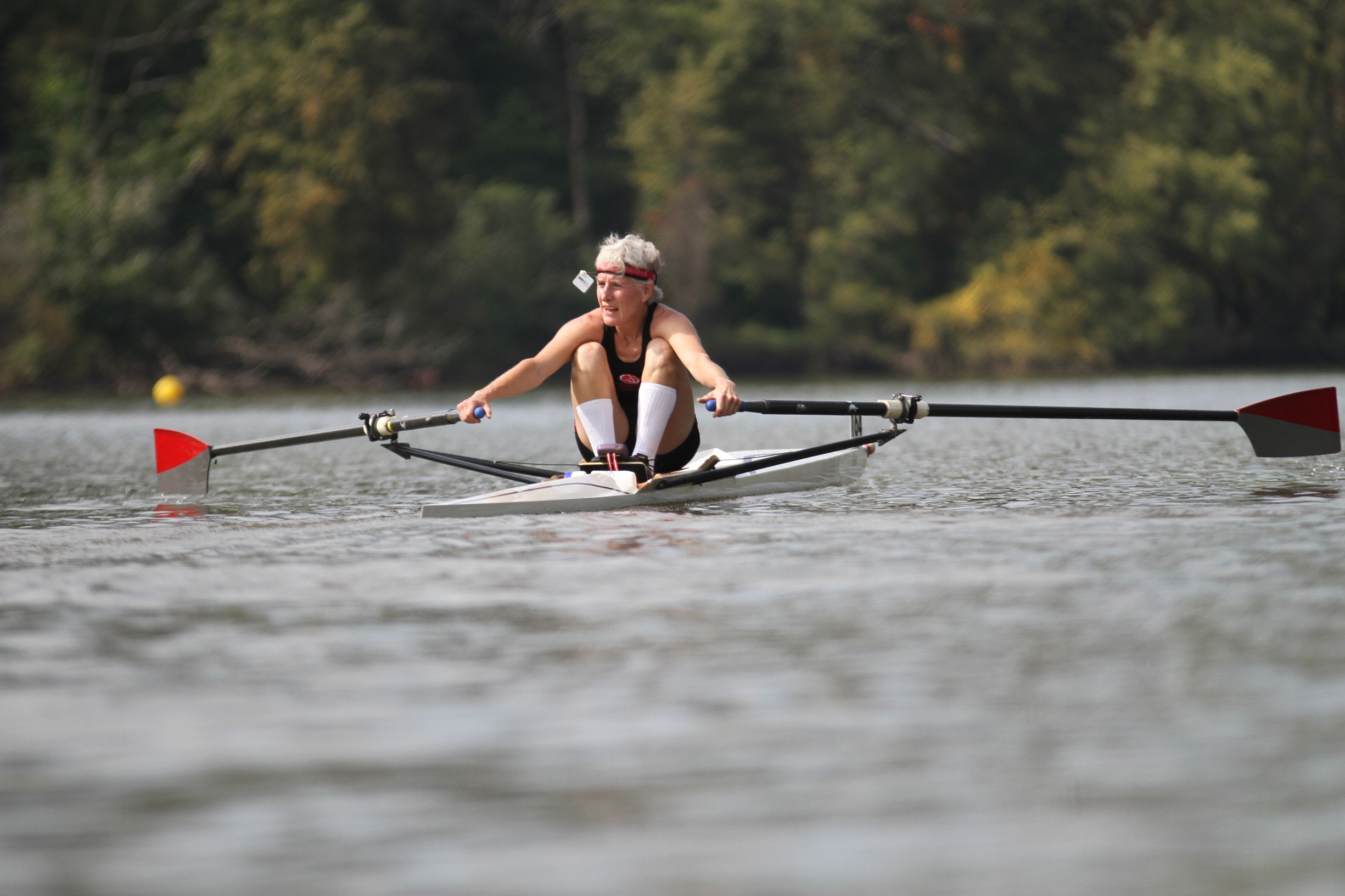 Learn to Scull Program  |  Cost: $150
Our Learn to Scull Program is com­prised of 6 ses­sions of 1.5 hours with an appointed instruc­tor. After you apply for lessons, the sculling coordinator will pair you with an experienced sculling instructor. At that point, you will pay your lesson fee (this is a cost in addition to annual membership dues). Scheduling for lessons is done between you and your instruc­tor, with as much flex­i­bil­ity as you need. You will learn how to safely and effec­tively han­dle sculling equip­ment, maneu­ver dur­ing dock­ing and row­ing, and successfully complete a self-rescue in the water. Once you have completed the formal lessons, you're encouraged to prac­tice on the lake or other safe set­ting with a sculling part­ner. With more expe­ri­ence and men­tor­ing in sin­gles and dou­bles, you may be invited to scull on the river, per­haps in a quad, and eventually may take the test to steer in bow seat in a quad.
Enrollment is first come, first served.
Requirements:
Active club membership. If you're not a current member, you can register here: Register for DMRC membership
Each candidate must have at least one prior year of experience as a sweep rower
Each candidate must have taken a coxing theory clinic by the end of the sculling instruction. If you want to learn to scull this year and haven't taken this clinic, here's your chance, contact our coxing coordinator
Approval of the Sculling Director
Quad Bow Certification
Scullers who sit in bow seat of a quad are the navigators and must know how to steer the boat. Quad bow scullers in our club are required to be certified. Please contact our Sculling Director if you are interested in obtaining this certification: sculling@desmoinesrowing.org
To see what sculling equipment is available for your level of sculling, please see our Equipment Policy.