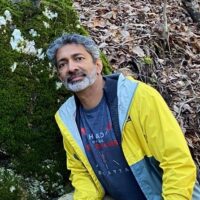 Jeff Chungath
President
Jeff was introduced to rowing during a summer-long Learn to Row program in 2015. Early morning rows are a particular favorite of his because he can commune with nature while getting a full body workout. He then recruited his wife and daughter to rowing, as well. Jeff is the CEO of Telligen, a company headquartered in West Des Moines. He enjoys the opportunity to serve on several boards in Des Moines. When he's not working (or rowing), he spends his time cooking, gardening, reading, traveling and spending time with his family.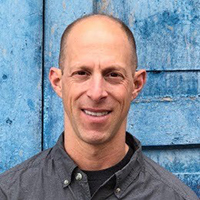 Frank Levy
Equipment & Boathouse, Vice President
Frank Levy is the President of Newbury Living, a local real estate developer, and an avid endurance athlete. He graduated from Roosevelt High School in 1985 and discovered rowing the following year as a Yale undergraduate. He made it into the bow of the first boat of the lightweight team his senior year, winning silver at the 1989 national championship. He spent very little time in a boat for about 25 years, then fell back in love with the sport when his daughter joined the DMR juniors.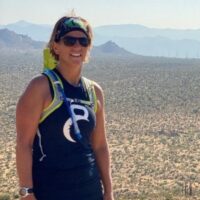 Liz Bryant
Treasurer
Liz joined DMR in spring of 2021 and fell in love instantly, like she knew she would. Born and raised in Northern Ontario, Canada on Georgian Bay (gateway to the North Channel and Lake Huron) she is no stranger to the water. She grew up with immense respect for the water and its uncertainty at times. By day she is a bookkeeper for 2 different small companies. Liz has also served as treasurer on the Parent Faculty Board back in the day when her kids were in elementary school. She enjoys rowing at any time of day, any day of the week. Anything on or in the water is where it's at folks!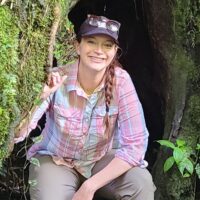 Amelia Palmer
Secretary
Amelia was introduced to the sport of rowing when she was a freshman at Drake University where she spent the next 4 years rowing in the varsity 8s and 4s all over the country. She graduated from Drake in 2006 with a Doctorate in Pharmacy and is now a Clinical Manager for Omnicare Long-Term Care Pharmacy. Amelia lives in Ankeny with her husband, twin daughters, her brittany spaniel and two bearded dragons. After a 15-year hiatus from rowing, Amelia joined DMR in 2021 and is excited to be back on the water. Rowing has so much to offer as a sport and Amelia is excited to give others the opportunity to fall in love with a sport that she is so passionate about.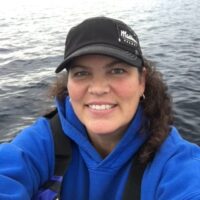 Susan Stewart
Membership & Program Liason
Susan is a mother of three, a twin with twins, and a longtime rower! By day she is an Academic Advisor at Des Moines Area Community College (DMACC) and by night she likes to either be on the water or in her craft room attempting her next Pinterest project. Aside from trying to be crafty, she would describe myself as someone with a great sense of humor and a positive attitude. Susan discovered her love of rowing in college as a member of the University of Iowa crew team. She has been a DMR member since 1999. Susan enjoys being a part of the DMR community for the camaraderie, the physical and mental challenges, being out on the water and just the pure beauty of the sport! She served as a parent representative on the DMR Youth Committee for four years, and had the honor of watching her daughter blossom and grow as she participated in the youth program all four years of high school, which then led to collegiate rowing opportunities.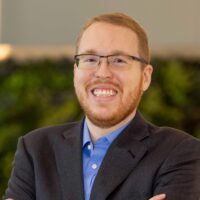 Ben Gordon
Tech Advisor
Ben's introduction to rowing came during the DMR Learn to Row session in May of 2022. As a child, he used to watch the boats from his grandparents house just up the road from the club, fascinated with the "weird long boats and the person in the boat constantly shouting". Since Ben started rowing, he has fallen in love with the sport and the community that is Des Moines Rowing, making several friends and great memories along the way. By day, Ben is the manager of the IT Help desk and Operations group at IMT Insurance, and serves as a co-chair for IMT's Care Council which manages and organizes IMT's giving and volunteering efforts. In addition to rowing, Ben enjoys bicycling, cooking, motorcycling, and tinkering with/assembling electronics. He is married to the world's most wonderful lady and together they have raised two amazing fluffy dog children.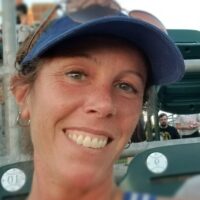 Denise Daugherty
Safety Czar
Denise started rowing in 2018 after seeing a flyer for Learn to Row and thought it would be fun to try. She fell in love with rowing and has been a member ever since. Denise is a native Iowan, graduated from the University of Iowa and lives in Earlham. Spending as much time outdoors is a must and hot summer rows are her favorite. Being a member of DMR has been a great experience, meeting new people, hanging out with crew members and having a good time rowing.